"I couldn't find a manufacturer to private label our fleece goods with the colors and features needed. Our stores are in beach towns with lots of competition, and I wanted quality and uniqueness. That's what The Greene Company is to me - Quality with Uniqueness!"
Welcome to...
The Greene Company
Looking for a wholesaler specializing in fleece and knit apparel for the whole family - men, women, and children?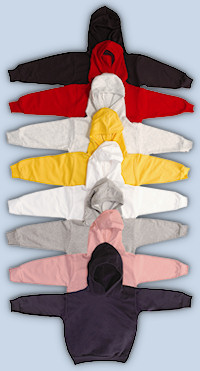 For over twenty years, The Greene Company has been manufacturing and selling quality apparel along with distributing closeouts for a broad variety of active wear apparel including sweatshirts, sweatpants, fleece pullover and zipper hoods, athletic shorts, tee shirts, golf shirts, and more.
The Greene Company maintains a steady inventory of In Stock garments with standard colors and features along with offering an extensive Customization and Private Label Program to customers. Need garments with distinctive or unusual colors, features, and/or sizes? Look no further!
With its four product lines, the company has an option for customers seeking either a private label experience, a seasonal product line, or an everyday quality fleece or knit garment with standard features.
Click on any of the product lines below to learn more about each one*:
*All of
The Greene Company
products can be customized to your specifications with either our In Stock label or your Private Label, custom colors and/or custom specifications. Customization requires a minimum quantity of approximately 1000 dozen per style.